About MALS for Teachers
Macquarie Ancient Languages School for Teachers (MALS) runs twice yearly (January, July) and offers a flexible approach to intensive language study, with options to choose from a range of ancient languages. It delivers language tuition at beginners, intermediate, and advanced levels in Ancient Greek, Latin (July only), Hebrew, and Hieroglyphic Egyptian. Introductory tuition is also offered for Aboriginal Australian Languages (Gamilaraay for Winter 2019), Coptic, and Akkadian.
MALS offers ancient languages that are taught in secondary schools and/or associated with the cultures considered within the HSIE curriculum. History teachers will benefit from increasing their knowledge of the cultures they teach through study of a related language.
Each language course includes 25 hours of intensive training in a chosen ancient language at a level appropriate for each individual teacher. Teachers can choose:
to hone existing skills (Intermediate and Advanced levels) by studying texts that complement the current curriculum, receiving expert guidance from tutors involved in the tertiary research community, OR
to add value (Beginners and Experienced Beginners levels) to their current area of teaching proficiency through training in a new language that shares a history, vocabulary, or textual tradition with the language in which they are proficient.
Intensive language tuition is combined with 3.75 hours of compulsory seminars led by researchers in the tertiary sphere. At each iteration of MALS teachers can choose their daily seminars (a choice from two offered each day) from topics representing the following research spheres: 1) Ancient Egyptian language; 2) Ancient Egyptian history; 3) Ancient Greek language; 4) Ancient Greek history; 5) Latin language; 6) Roman history; 7) Classical Hebrew language; 8) Near Eastern history; 9) Aboriginal Australian languages; 10) Ancient religions. Seminars will help Language and History teachers keep abreast of new research on subject areas relevant to the curriculum and their area of teaching experience.
Completing MALS Professional Development course will contribute 25 hours and 30 minutes of NSW Education Standards Authority (NESA) Registered PD addressing 6.2.2, 6.3.2, 7.4.2 from the Australian Professional Standards for Teachers towards maintaining Proficient Teacher Accreditation in NSW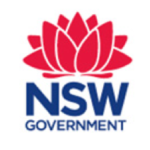 Step 1
Browse our current program for languages on offer at our Summer and Winter weeks.
Step 2
Check our FAQs for commonly asked questions and email (mals@mq.edu.au) us with any additional queries.
Step 3
Enrol via our Eventbrite page and remember to select the Teacher Professional Development ticket.