Winter Seminar Program 2019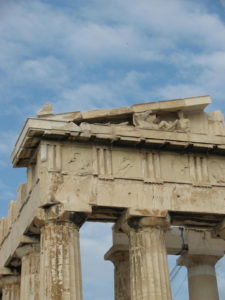 This Winter Week we are offering a series of seminars in the period 12.15–1.00pm each day.
Each day there will be a choice of two presentations. These are compulsory for the 'MALS for Teachers' cohort, optional for others.
The rooms we will use for the special presentations are both situated near the Atrium (12 Sir Christopher Ondaatje Ave), our registration and morning and afternoon tea venue. They are 14SCO Theatrette 100 and 14SCO Tute Rm 200.
Paul McKechnie (Macquarie University)
David Moore (University of Western Australia)
'Baptists in Basra: the Cologne Mani-Codex'
'Language at the Centre: The foundations of Australian Aboriginal Language research and Classical language education'
Caillan Davenport (Macquarie University)
Gil Davis (Macquarie University)
'What was it like to meet a Roman emperor?'
'"For mine own part it was Greek to me": How Greek came to be written'
Meaghan McEvoy (Macquarie University)
Ray Laurence (Macquarie University)
'The Christian cult of relics in late antiquity'
'Using Language to Research the Sensory Experience of Ancient Rome'
Christopher Haddad (Macquarie University)
Ian Plant (Macquarie University)
'The Greek of Leon's Nightmarish Lead Amulet'
'From a Pin of Gold to I Claudius: An introduction to Roman inscriptions'
Ellen Ryan (Macquarie University)
Gareth Wearne (University of Western Sydney)
'The habits of highly successful Egyptians: professional success in 18th Dynasty biographies'
'Scribal Handling Practices Reflected in the Northwest Semitic Opisthographs from the First Millennium BCE'