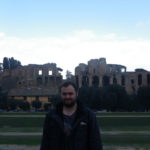 Philip Brophy
Philip Brophy currently teaches Latin at a secondary school in Sydney. Prior to teaching, he studied Ancient History at Macquarie University, where he was involved in tutoring and mentoring fellow students both individually and through programs like PASS and Tele's Angels. He is a keen attendee at MALS, having come to nearly every iteration of MALS since 2015 either as a student or as a tutor in both Classical Greek and Latin. He has a particular interest in the Latin of epigraphic and documentary sources.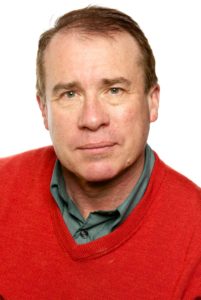 Peter Brown
Peter Brown is a senior lecturer in Pure Mathematics at UNSW and an affiliate of the Department of Classics and Ancient History at the University of Sydney. He has tutored Greek classes (Classical and Biblical) for MALS for over 15 years and regularly teaches Greek language courses for the University of Sydney and UNSW. As a researcher Peter's interests are focused on Mathematics (ask him about Number Theory!) and this has seen him publish on late Greek and Byzantine mathematics, producing several translations of these ancient works (Domninos, Moschopoulos, Planudes).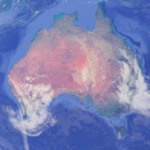 Tracey Cameron
Tracey Cameron is a Gamilaraay and Wiradjuri woman, now living in Sydney. She taught in schools for 30 years and for the last seven years has been lecturing and tutoring Aboriginal Studies, Aboriginal History and Gamilaraay at The University of Sydney.
She has been studying language for nearly 10 years, starting with a Master of Indigenous Languages Education (MILE) from the University of Sydney and then taking Gamilaraay and Wiradjuri.
"Aboriginal languages are part of our heritage as Aboriginal and non-Aboriginal Australians and they need to be revitalized, maintained and spoken so they can continue to provide a unique window through to the worlds of our ancestors and to our Country".
Katarina Cipuseva
Katarina Cipuseva is currently a research assistant in the Department of Ancient History at Macquarie University and formerly taught Macedonian for Macquarie's Department of European Languages for over a decade. She is a member of the MALS Greek tutoring team. Ask Katarina about GELZA, the lexicon project on which she is currently working at Macquarie.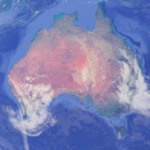 John Giacon
John Giacon is a Christian Brother who has worked on Gamilaraay Yuwaalaraay (GY) for the last 25 years. From 1994 to 2005 he lived in Walgett, where he worked with Uncle Ted Fields and others. This involved school and TAFE language programs, a number of publications including the Gamilaraay Yuwaalaraay Yuwaalayaay Dictionary, Yugal – a CD and songbook of GY songs, Gaay Garay Dhadhin, (a picture dictionary), Dhiirrala (a teacher's handbook).
In 2006 he moved to Canberra, beginning a PhD on GY, completed in 2014. He has taught Gamilaraay at the University of Sydney since 2006, and at ANU more recently. In 2017 John received the Patji-Dawes award for outstanding language teaching.
Ask John about his current language work, which includes working with GR community groups, translations, language policy, including the teaching of Aboriginal and Torres Strait Islander languages at university (see aili.cdu.edu.au) and publications, as well as some ongoing research into GY and related languages.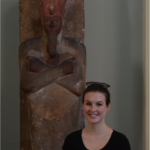 Madeline Jenkins
Madeline is currently completing her BA in Ancient History at Macquarie University, majoring in Egypt and the Near East. She has assisted Macquarie students with their language studies through the PAL/PASS program. Ask Madeline about her future study plans. She would like to undertake a PhD and explore her interests in the relationship between text and image in (late) Egyptian wall scenes.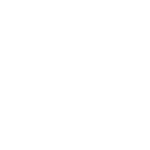 Paul McKechnie
Paul McKechnie is an Associate Professor in the Department of Ancient History at Macquarie University. MALS is excited to welcome him back to its tutoring team in 2017. Paul has taught Greek and Latin periodically throughout his career and currently also offers various courses exploring the Hellenistic World and early Christianity. Ask Paul about Ptolemy II Philadelphus (second Macedonian King of Egypt, 282–246 BCE), about whom he has recently co-edited a book with Philippe Guillaume.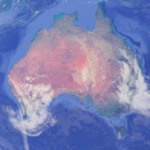 David Moore
David Moore is a doctoral candidate at the University of Western Australia. He also works as a linguist with the Northern Territory Department of Education at the Alice Springs Language Centre. David has taught Eastern and Central Arrernte since 2015 (certificate and evening courses) and Alyawarr to Northern Territory Education staff since 1998. We are pleased to welcome David back to MALS to teach our Introduction to Australian Aboriginal Languages course this Summer. Ask David about his doctoral thesis 'German Lutheran Missionaries and the linguistic description of Central Australian languages 1890­­­–1910', which establishes a basis for the scholarly interpretation and evaluation of the missionary descriptions of the Aranda language.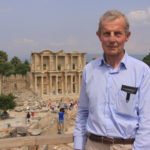 Kerry Peadon
Kerry Peadon is a retired medical doctor and has completed no less than two masters degrees, one honurs degree, and a diploma of ancient languages exploring his interest in the ancient world and its texts. Kerry has recently joined the MALS tutoring team, teaching both Hieroglyphic Egyptian and Latin, after participating as a student in many Winter and Summer Weeks, as well as various other informal language learning groups, over many years. Ask Kerry about seniors in the Roman World (his 1996 MA thesis) or engage him on a topic related to Ancient Egypt (the primary subject matter of his most recent MA).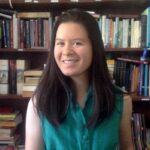 Clare Pryor
Clare Pryor is a second-year postgraduate student at the University of Sydney, focusing on sublime moments in the Latin poetry and prose letters of Paulinus of Nola (late 4th-early 5th century CE). She has tutored beginner's Latin for the University of Sydney and is very excited to be part of the MALS tutoring team. Ask Clare about Paulinus's weird and wonderful uses of intertextuality and reference; or, alternatively, passive-aggressive moments in late antique letters. She will also be grateful for any recommendations of good historical novels, interesting theology, or theories about Shakespearean characters.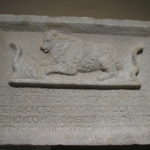 Paul Reisner
Paul Reisner is a classics teacher at Sydney Grammar School and affiliate of the Department of Ancient History at Macquarie University. He has been a long-time contributor to MALS, teaching Greek at our Summer and Winter Weeks for over 30 years. Ask Paul about Greek, Latin or Sanskrit, which he has periodically taught at MALS and regularly teaches to his secondary school students.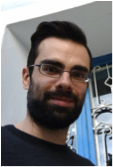 Emmanuel Roumanis
Emmanuel Roumanis has recently completed his MRes, and is about to embark on a PhD, supervised through Macquarie University and Ghent University in Belgium. He has worked as a research assistant in the Department of Ancient History and tutored various levels of Greek at MALS since 2015. Ask Emmanuel about his research on Atticism (imitation of classical Attic Greek by later Greek speakers and writers) and the vocabulary of Modern Greek and its dialects! For his PhD Emmanual will be investigating Atticist lexica and their influence on the language of Greek documentary texts (papyri and non-literary texts) of the Koine and early Byzantine periods (III BCE - VIII CE).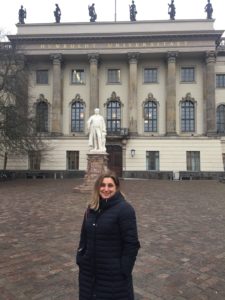 Pauline Stanton
Pauline Stanton is a secondary school teacher, specialising in Ancient and Modern History. She has also been an Egyptian language tutor for 16 years, for the Department of Ancient History at Macquarie, for MALS, and privately. Pauline received an MA in Egyptology from Macquarie University in 2000 and has recently returned to complete an MRES, for which she is translating and analysing the inscriptions on the bases of Hatshepsut's two obelisks at Karnak. Ask Pauline about her work as a volunteer on the Giza Archives Project (Museum Of Fine Arts, Boston).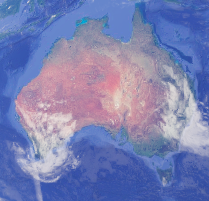 Priscilla Strasek
Priscilla Strasek is a Yuwaalaraay/Gamilaraay woman from Lightning Ridge. She is passionate about language revitalisation and has been involved in language work for over 20 years, currently employed by the AECG as a Community Project Officer for the Gamilaraay/Yuwaalaraay/Yuwaalayaay Language & Culture Nest. She is completing a Bachelor Degree from Charles Sturt University, which has included 3 units of Gamilaraay. Priscilla has contributed to the development of Yuwaalaraay/Gamilaraay resources and taught Yuwaalaraay/Gamilaraay languages in schools.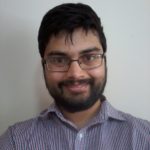 Jonathan Thambyrjah
Jonathan is currently a PhD candidate in the Department of Hebrew, Biblical and Jewish Studies at the University of Sydney. He is a Biblical Hebrew tutor at Sydney University and we are excited that he has been able to join the MALS tutoring team this summer (2018). Ask Jonathan about his current research. He is looking at loan words in the Hebrew Bible, focusing on their function as a literary feature in the books of Exodus, Daniel, Esther, and Ezra.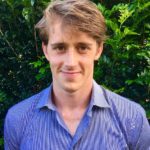 Samuel Wessels
Samuel Wessels is currently completing an MRES at Macquarie University, researching post classical Greek in the Septuagint. He has taught Latin and Greek for MALS over the past two years and worked on Trevor Evans and John Lee's 'Greek-English Lexicon of the Zenon Archive' project. Ask Samuel about verbs meaning "to make war" in the Pentateuch and the books of Kingdoms.